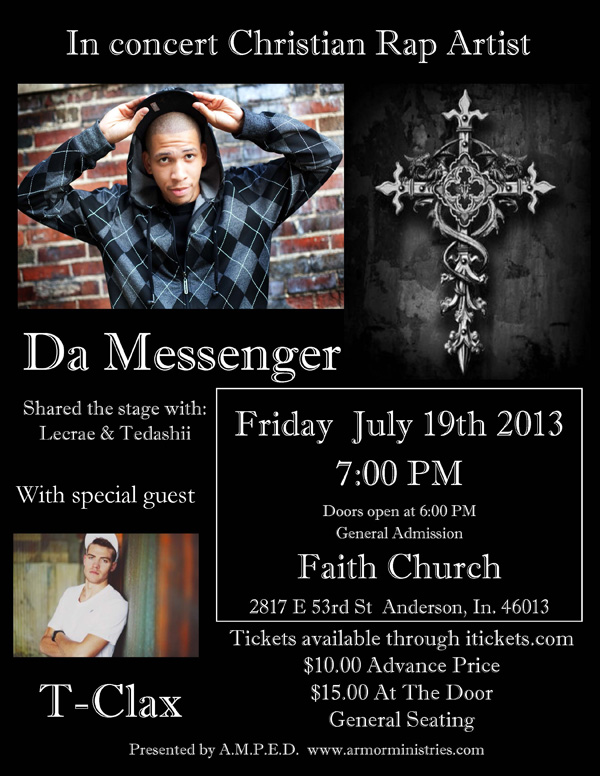 Armor Ministries is bringing in local Christian rap artist Da Messenger.
Tickets are available on www.itickets.com
Da Messenger's 2nd release "WHO ARE WE?" EP has touched many lives around the country.
In November, 2010 the hit single from the EP
"LET IT GO" was featured on the "HOLY HIP HOP VOLUME 9 COMPILATION ALBUM." Which is distributed by EMI GOSPEL.
His 3rd release "LEGACY" charted #5 on the "HOLY CULTURE DOWNLOAD CHART" within the first week of being released.
DA MESSENGER has shared the stage with national recording artists such as: LECRAE, TEDASHII, JOHN REUBEN, THI'SL. K-DRAMA, RED UMBRELLA, HEATH MCNEASE, D-MAUB, SEVENGLORY, & MORE!
Here is some resources to learn more about Da Messenger.
http://www.damessenger.com/damessenger.cfm
http://www.youtube.com/user/HOLYSOLDIERTV
Facebook event page
Please visit our Facebook page or contact us for more information.